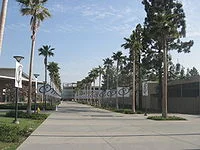 About the Corrales Law Group
Established in 2012, the Corrales Law Group has been helping clients better their lives. Tragedy or accidents can happen at any time, leaving you hurt or injured. What happens after that? You have the right to hire a lawyer to find solutions that would benefit you. Our dedicated team will work endlessly until we achieve the goal of getting you the settlement that you deserve.
If you or a loved one has been injured, don't hesitate to reach out for a free consultation.
Hiring a lawyer sounds daunting but we assure you that as dedicated personal injury and car accident lawyers, we have the experience that you need to win the case. One of the best ways to find the right lawyer is to see proof and testimony. We have a long, withstanding history of happy clients who have been assisted to the extent. We don't just win hard to win your case, but we will work hard to get the most for you. We take even the smallest cases and bring top-tiered results.
Attorneys Peter Corrales and Thomas Co have made a name for themselves as the best personal injury lawyers in Fullerton and have won nearly "impossible" cases with their negotiation and litigation skills. Their vast experience has allowed them to handle and win thousands of cases since 2012.
Best Personal Injury Lawyers in Fullerton, CA
Fullerton personal injury lawyers may be difficult to choose from. You need someone who understands your case and who is well versed in how to handle it. You need someone who specializes in handling cases and who knows how to ensure the highest compensation or settlement offer available for you.
As personal injury lawyers, we understand how difficult it is to deal with the trauma and distress of an injury. The injury may cause pain, lost wages, medical expenses, trauma, and grief. We promise to be transparent in what we do and to fully explain the action steps and how you may benefit in every sector which includes helping you deal with insurance and medical expenses.
Your personal injury may be caused by an accident on the job, a car accident, or an unfortunate event- no matter what it may be, we will help you get back on your feet and receive the compensation that you deserve. Even if you are unsure who is at fault, the best thing to do is to give us a call and we'll see how we can help.
Best Car Accident Lawyers in Fullerton, CA
Fullerton has trusted the Corrales Law Group since 2012 in assisting thousands of people who have been in car accidents. We understand that you need a professional who knows the rules, ins and outs, and the possibilities in law. We have the experience and knowledge to connect with insurance companies and to help you resolve medical bills. Not only will you be working with lawyers, but you'll have the assistance of professionals who will be completely transparent in the costs and what more you can do within your situation.
Car accidents may cause extreme injury and we want you to stress less and feel hopeful despite feeling loss. Something CAN be done, always. We're well versed in law and will MAKE SURE that you are helped in every way. Car accidents are a serious matter that can change your life. Leave your contact information and we'll give you a call and help make coping with the aftermath easier. Don't hesitate. The longer you put it off, the more stress you'll feel from staring at the numbers on the medical bill and seeing the damage of your car.
Free Personal Injury Lawyer Consultation
It's FREE, no hidden fees or hassles. We don't want you to spend money without knowing what to expect. When contacting us, be sure to explain to us your case fully so we can assist you in the best way possible. The evaluation will be easy to understand and you'll have a one-on-one with a member of our excellent team of lawyers. Our satisfied clients are given respect and we uphold our promise to make more people happier.
Free Car Accident Lawyer Consultation
Just as the promise of free consultation in personal injury cases, we keep that same promise in our offer for free consultation for car accidents as well. Injury in car accidents may qualify for compensation. When you work with us, we'll contact and will thoroughly put to good use the policies of insurance companies and how you can benefit. Not only that but we'll put the law to good use to ensure that you'll be compensated. Contact us immediately to see if your case qualifies and we will be more than happy to assist you.