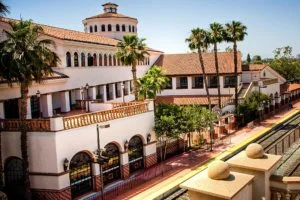 Personal Injury and car accident lawyers are the most sought after types of lawyers in the USA. With the rise of car accidents, personal injury has also been a serious problem.
Many people who have been injured in car accidents have filed claims against the car driver for damages, injuries, or suffering that has resulted from the accident.
Although the law is a complex one, personal injury lawyers in Santa Ana can help you file a claim for compensation in court. Some personal injury lawyers are also specialized in providing car accident lawyers in Santa Ana services, while others are capable of handling other personal injury cases as well.
Best Personal Injury Lawyers In Santa Ana
In case of car accident, personal injury law deals with injuries, damages and suffering sustained by the victim caused by another driver. Car accident lawyers in Santa Ana handle different types of cases, like car accidents involving commercial cars, public transport, or vehicles used by the armed forces. They are highly specialized in handling these types of personal injury cases.
If you have been injured in a car accident, it is imperative that you consult a personal injury lawyer as soon as possible. Your case could get delayed if you do not immediately consult an attorney who is specialized in handling car accident cases.
Free Personal Injury Lawyer Consultation
Before you make a decision to hire a personal injury lawyer, you need to make sure that the firm is competent and can serve your case appropriately. Some lawyers may try to take advantage of you by charging you more than is necessary. You should not take chances when it comes to your personal injury case, especially if you are not sure of the lawyer's capability to handle your case properly.
Some car accident lawyers may charge you by the hour or by the case, but you should be wary of them. They may have hidden charges that you will not be made aware of until they tell you about it, especially if you are not paying upfront. The fees of a personal injury lawyer can be expensive, but it will definitely not be too expensive to hire one.
You need to also look for car lawyers in Santa Ana that provide free consultation services, for consultation purposes. You can also ask for their services and find out the costs of their services.
There are many personal injury lawyers in Santa Ana who can help you with your personal injury and car accident case. If you have been injured in a car accident, make sure you get in touch with a personal injury lawyer as soon as possible.
Best Car Accident Lawyers In Santa Ana
Do not be embarrassed if you have been injured in a car accident. It is normal to experience pain and suffering, so you can talk to the lawyer about your case, the best way for you to move forward with the legal proceedings.
When it comes to hiring personal injury lawyers in Santa Ana, you should be aware of the number of cases that they have handled in the past. Before hiring them, you should make sure that you find out if the firm has handled similar cases in the past and how many times they have won or lost their cases.
Free Car Accident Lawyer Consultation
You should also research the experience and skills of your chosen personal injury lawyers. so that you can make an informed decision when you hire them.
When you are in the process of hiring car accident lawyers in Santa Ana, it is important that you talk to the firm for more information. The firm should be able to provide you with all the details about their past and current clients. You should also check if they have any recommendations for firms that can serve your case effectively.