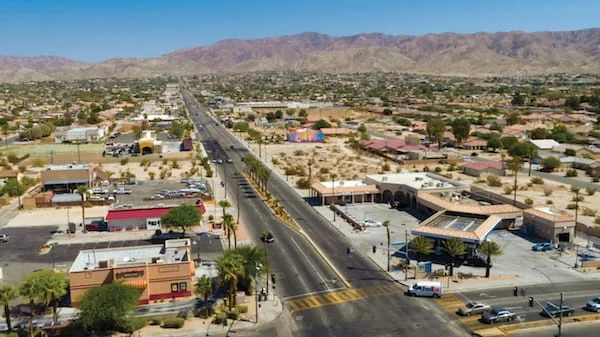 The Corrales Law Group has years of experience serving many communities in California with the highest quality of guidance and professionalism. Years of experience in civil and immigration law, as well as personal injury disputes, has allowed us to provide the best service to our clients. The Corrales Law Group is the best legal representation in the Desert Hot Springs area for personal injury disputes, as we carry ourselves with the highest level of professionalism, empathy, and care. Life-changing circumstances call for representation you can trust and depend on. Personal injury & car accident lawyers here at the Corrales Law group are specialized and have specialized knowledge in handling the different aspects of personal injury cases. These personal injury lawyers in Desert Hot Springs, CA will be able to handle your case with the utmost expertise, providing you with the best possible service.
Best Personal Injury Lawyers In Desert Hot Springs, CA
Our reputable legal team is the best choice for that impacted by an accident or personal injury. It can be difficult for loved ones and those impacted to handle all of the documentation involved after such an event. The Corrales Law Group ensures that every aspect of your case is assessed and provided the best attention and legal advice. All changes in cases involving a submitted claim are relayed to clients immediately and clearly. Our personal injury lawyers in Desert Hot Springs, CA are very well-known for their expertise in representing their clients in the court and ensuring that they get the most favorable outcome possible.
Free Personal Injury Lawyer Consultation
We provide a free consultation to clients, which is the best initial way to move forward with a personal injury claim. Since our background is in civil issues and immigration litigation we are well prepared to provide the best methods to set clients up with ease of mind and the best care.
You may be eligible for a monetary settlement after being involved in a personal injury incident. If so, we can help guide you and let you know if moving forward with a claim is the best avenue to take.
Best Car Accident Lawyers In Desert Hot Springs, CA
The Corrales Law Group is the best law office for navigating an automotive accident case. Clients are never limited in terms of options moving forward with their case and are assisted every step of the way. Our wide area of expertise ensures you will receive the best possible legal guidance concerning your case. We are always available during workday hours to answer client concerns or changes in circumstance.
The Desert Hot Springs is famous for having the finest attorney in the entire state. You should not expect anything else from this town. You should know that there is no need to waste your time and effort searching for the best lawyers in Desert Hot Springs since you have already located the ones you can trust. Our lawyers in Desert Hot Springs are very flexible and patient with their clients. They will always make sure that they do everything in their best to help you out. In order to do so, they are required to take a thorough investigation of the case and will make sure that they provide you with all the necessary information. In addition, the lawyers of the Corrales Law Group in Desert Hot Springs are also very knowledgeable about the legal matters in the state of California.
Free Car Accident Lawyer Consultation
We also offer free consultations for automobile accident incidents. The stress and uncertainty after an event such as this can be a lot for loved ones and family members to handle, as car and health insurance disputes often arise. If such an occurrence arises, clients are asked to keep copies of any documents of your case. The Corrales Law Group looks after clients during life-changing circumstances by providing guidance and daily attentiveness, as well as follow-ups involving your case. You can choose to work with a personal injury lawyer by approaching him/her directly, or you can take up a personal injury case with a qualified attorney by contacting a law firm and seeking help from them. You may want to take a few minutes to consider contacting a personal injury lawyer here at the Corrales Law group before you decide on the appropriate course of action.