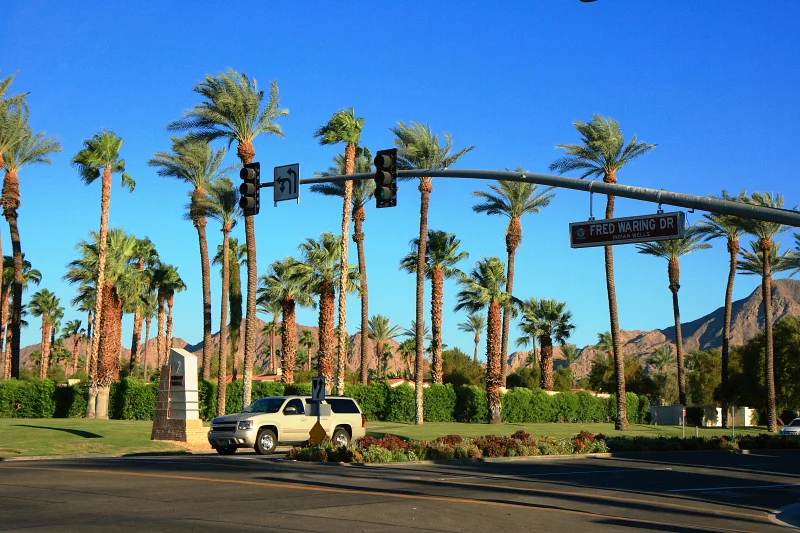 Are you suffering from a car accident or other injury because someone's negligence has occurred? It is important to understand what to do if you were injured and that's where the services of personal injury & car accident lawyers in Indian Wells can come into play! Accidents are scary, and you probably feel very confused, scared, and stressed right now, but our team of professionals at the Corrales Law Group will help you get the maximum compensation and settlement possible.
Best Personal Injury Lawyers In Indian Wells
The unfortunate reality is that you most likely won't be able to tell what caused the accident or how to fix the damage. That's why it's important to seek the help of a personal injury & car accident lawyer. We've seen countless cases and know exactly what to do in situations like these.
Injury and accidents happen for several reasons. The first one is simple: being careless. If you hit another car, it's likely that the driver will be speeding and not wearing proper safety equipment. You might also be careless when it comes to other drivers, and they may be careless in their own ways. Even if you think that the accident is your fault, it can be more complicated than that. The job of a lawyer is to be there for you every step of the way in dealing with these cases.
Best Car Accident Lawyers In Indian Wells
When accidents happen, the person who has been hurt is not going to be able to pay for their injuries immediately. Make sure to seek medical treatment right away if this is you as insurance companies won't give you the maximum payout if you don't. Whether you have been hurt in an auto accident, an automobile accident, or just need to seek medical attention, the offices of the law firms will be available to provide you with everything you need to get your life back on track. You would need help in some of the services they provide including filing an injury and/or car accident lawsuit against the driver of the car responsible for the accident, if possible.
Another service that the law offices of the law firm can provide to you is an evaluation and legal advice for your specific injuries and/or car accident related issues. This is essential if you feel like your rights have been violated and you have a strong case to pursue.
Even though personal injury & car accident lawyers in Indian Wells have all these services to offer, the main reason you should hire them is to seek compensation for your injuries. After an accident, no matter how small, no one should suffer without proper compensation. The law office of the law firm knows this and will do everything in its power to get your compensation.
Many people are reluctant to file personal injury claims, but this is because they do not feel comfortable in claiming compensation. The law offices of the law firm will work hard to help you make sure you do not have to.
Free Personal Injury Lawyer Consultation
When you choose a personal injury attorney in Indian Wells, you are going to find that he or she will handle everything. If you feel uncomfortable talking about any part of the accident or having to testify about the events that occurred, your personal injury attorney will not be the only person you have working for you. They will also have an injury specialist on staff, so that you will never again be embarrassed about speaking to anyone about your accident.
Your attorney will work hard to help you get the maximum compensation you deserve. When the attorney receives your claim, he or she will discuss it with you to determine what your options are, and whether you are able to get the most money out of your claim.
Since your personal injury attorney is always there to represent you, he or she will be able to explain everything to you in great detail. and answer any questions you have, whether they are technical or not.
Free Car Accident Lawyer Consultation
Most personal injury attorneys will work together with their law offices' staff to handle any medical bills as well. This is because when you have an accident, it is likely that you will have medical bills, not to mention pain and suffering. These expenses may add up quickly. This is why we offer free consultations to save your money. You won't spend a single penny for the consultation so contact us immediately!