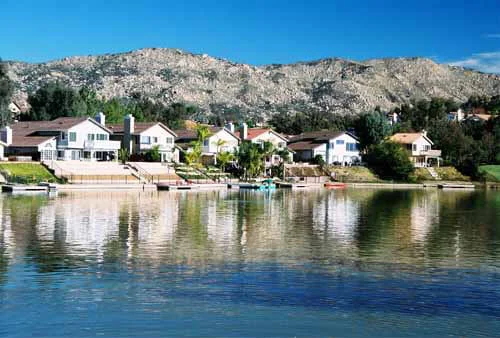 Best Personal Injury Lawyers In Moreno Valley
Since 2012, the Corrales Law Group of personal injury & car accident lawyers in Moreno Valley, CA have stayed dedicated to offering only highly qualified, dedicated legal support to their clients. Each client is assigned a highly specialized legal team.
Led by highly experienced attorneys, Peter Corrales and Thomas Co, our attorneys have the knowledge needed to properly represent your case. Our lawyers work diligently to present the most favorable case possible. We believe strongly that the results of our work will benefit our clients for the long term.
Best Personal Injury Lawyers In Moreno Valley
Personal injury and car accident lawyers in Moreno Valley, CA provide the very best in personal service for their clients. Whether you are suffering from whiplash, head trauma, whiplash resulting from faulty equipment, or any other injury resulting from an automobile accident, we have a specialist team of lawyers who can help. Our lawyers take pride in representing their clients with respect and dignity.
The most important thing to know about a lawyer who specializes in personal injury or car accidents is that the lawyers are dedicated to helping their clients with their claims. Lawyers who care about their clients and have no financial motivation to "get rich quick" are often the best choice for you and your family.
Best Car Accident Lawyers In Moreno Valley
The personal injury & car accident law firm represents a wide variety of cases that fall under the categories of personal injury, car accident, defective product liability, medical malpractice, industrial accidents, etc. Our lawyers are fully licensed to practice law in the state in which the lawsuit was filed and are affiliated with local bar associations. and are members of local chambers of commerce. All of our lawyers follow strict ethical standards of conduct, as they handle your case.
We are committed to giving its clients the very highest level of personalized, compassionate, caring, honest, knowledgeable, ethical and compassionate representation possible. When it comes to the representation of clients, our attorneys strive to exceed the expectations of each and every client. We treat each individual case as if it were our own and work to our clients' needs. Our lawyers are highly motivated by the responsibility to help their clients achieve the greatest degree of justice possible.
The Corrales Law Group is a law firm with a solid reputation for excellent legal service. The law firm is staffed by professional lawyers who are fully licensed, bonded and insured. to ensure that you receive the very best in personal, legal services.
The law firm works closely with the personal injury victims to ensure that they receive the best results possible. As a result, our lawyers are highly qualified and experienced in many areas of the law. We have an experienced team of lawyers working on all types of personal injury cases. including personal injury cases, car accidents, automobile accidents, motorcycle accidents, truck accidents, etc.
Free Personal Injury Lawyer Consultation
Personal injury is one of the largest causes of death in the United States. The number of car accidents resulting in death in the United States increased by 7% between 2020.
Our personal injury lawyers are dedicated to providing you with the very best in personal injury and car accident legal representation. In order to provide this type of legal representation, we are willing to work hard and take pride in our work. This is what it means to be a personal injury lawyer.
Free Car Accident Lawyer Consultation
What we offer to you is 100% free consultations for your case. We stand by the people and that means not letting you spend a single penny until you choose to work with us.