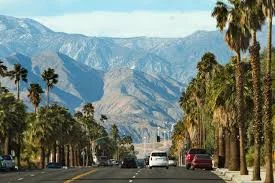 Injured in an auto accident because of another's carelessness? Accidents are scary, yes, but you do not have to face this alone anymore. At Corrales Law Group, we will help you navigate through the aftermath of an accident and maximize your chances of receiving compensation. With a wide range of services, we are committed to helping you obtain the money you deserve after sustaining bodily injuries or damage to property.
Best Personal Injury Lawyers In Palm Springs
Our personal injury & car accident lawyers in Palm Springs provide the same high level of service as other law firms, as well as some additional perks. For example, a personal injury attorney will be able to offer a free initial consultation, and can give you legal advice on how to handle your case once it is filed. You will also be able to make use of free consultation, free initial consultation, and complimentary initial consultation.
Your case will be handled by a team of personal injury lawyers, and they'll assist you with the filing process, as well as the settlement. If you are seeking the services of an attorney, you should know that a lawyer's experience in this field is important. This is because if there is a problem with your case, you need a lawyer with knowledge in the area to help resolve the issue.
Free Personal Injury Lawyer Consultation
When it comes to filing a claim, a lawyer can help with advice, as well as help with preparing your case for the court process. It is recommended to seek advice from a lawyer as soon as possible, so that you do not lose track of your case or become distracted.
A firm's staff will assist you through the entire process of filing your case. They will give you tips and advice on how to file your claim and help organize your paperwork. This includes scheduling appointments with medical professionals, insurance companies, and creditors. If necessary, they will even schedule a time to meet with your insurance company, to discuss the particulars of the claim and what will happen if your claim is denied.
Remember to keep file of every detail about the accident. Make sure to seek medical treatment right away. Don't agree to any settlement offered by the insurance company and instead, refer them to your lawyer.
If you have been injured in an accident and need representation in Palm Springs, contact the Corrales Law Firm for services. Personal injury & car accident lawyers in Palm Springs provide outstanding service and are committed to helping you win your case. With their dedication, knowledge, and expertise, you can feel confident that your case will be resolved in the manner that is best for you.
In order to determine if they're a reputable law firm, ask friends and family if they've ever had a case with them in Palm Springs. If they haven't, then you can feel comfortable in knowing that they'll have a great success rate with handling cases like yours.
Best Car Accident Lawyers In Palm Springs
If you are facing an accident in Palm Springs, you need a lawyer who has the resources, skills, and experience to handle your case. This is why you need to hire a firm that is highly specialized in personal injury & car accidents, so that you get the help you need to make sure that you receive the compensation you deserve.
Free Car Accident Lawyer Consultation
If you are seeking personal injury lawyers in Palm Springs for your case, take the time to evaluate their experience, reputation, and dedication to helping you. Our lawyers will be happy to provide you information in how you can improve your situation. You'll find the help you need and find our lawyers to be very trustworthy and knowledgeable. Inquire today about our free consultation!