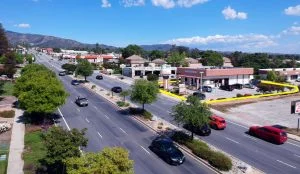 Best Personal Injury Lawyers In Yucaipa
In Yucaipa CA, you will find Corrales Law Group Personal Injury & Car Accident Lawyers. Here they will fight for you and help you get your rights.
Personal injury is something that should never be taken lightly. It can affect you in a big way, so be very careful when you decide anything that involves your health or well being.
Free Personal Injury Lawyer Consultation
If you are a victim of medical malpractice that may cause you more harm than what you have already been through, then it could result in substantial medical bills that you are not expecting. This will put you into debt in ways you do not even know about and leave you without the ability to pay. It could also take years off of your life and keep you from working at all.
Personal injury can also occur from a car accident or slip and fall accident. This could cause you damage and injuries that can be permanent.
Best Car Accident Lawyers In Yucaipa
Many car accidents occur each year that are not even the other driver's fault. These accidents often do not receive the attention they deserve, which leads to them becoming very costly.
Corrales Law Group Personal Injury & Car Accident Lawyers responsible for Yucaipa are ready to work with you and fight for your rights. They will listen to your concerns and help you get the compensation you need to get on with your life.
Remember, it can cost you a lot more money to deal with Personal Injury and Car Accident than it does to pay your medical bills. So, don't take these things lying down.
Free Car Accident Lawyer Consultation
It would be best if you took action now so that your rights are protected, and you do not have to deal with what could be the same situation as another person who has suffered a car accident. Get some legal advice today to find out if you have a case. Remember, you are not alone!
Remember that you can win back what the insurance company owed you, and you can also get back to work and the things that were taken from you by a car accident. Don't wait until things are worse before you seek help!
If you are looking to hire a Personal Injury & Car Accident Lawyer in Yucaipa, there are many to choose from. Corrales Law Group lawyers specialize in this area and others who will handle all cases involving auto accidents.